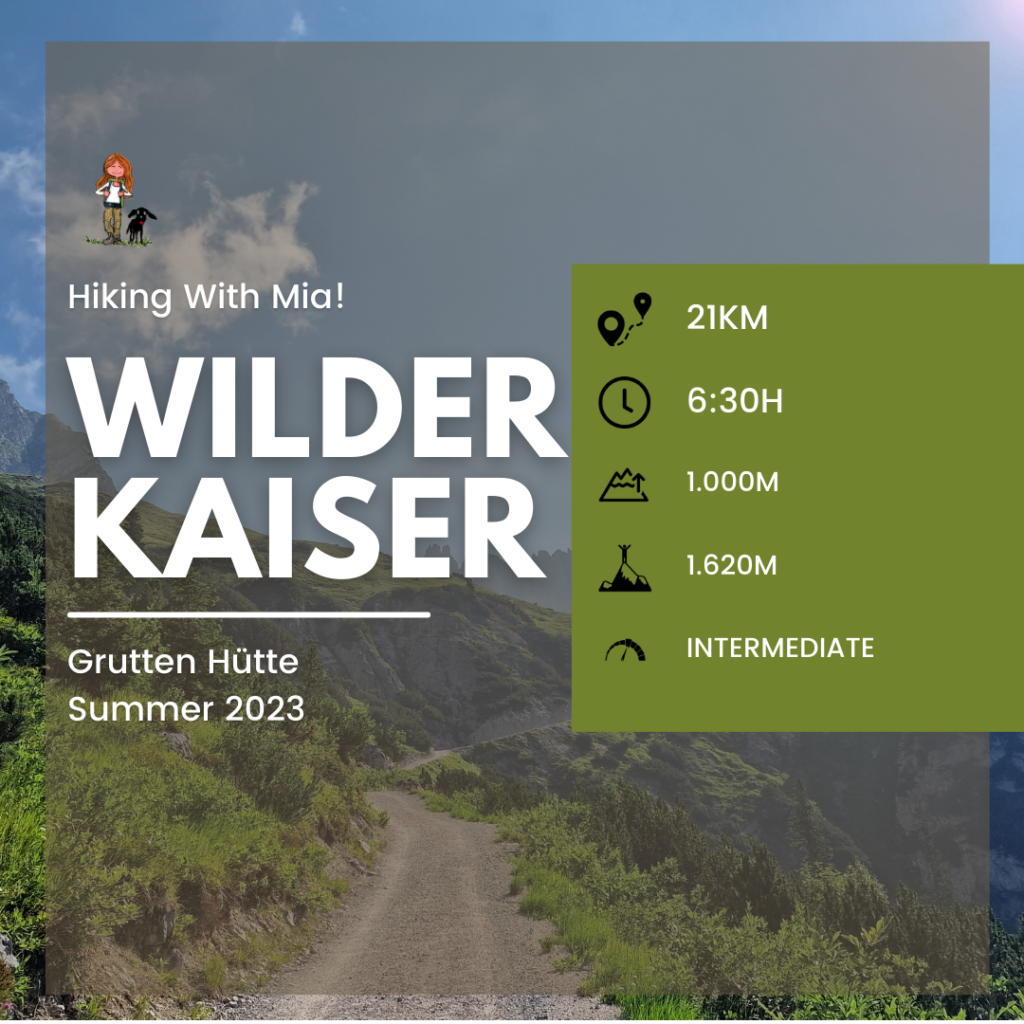 Every time I go on holiday, I head to a mountain area, and of course, I bring Mia along. I pack my car and drive non-stop (literally) until I reach my destination. This summer, we spent some days in Slovenia, then in Wilder Kaiser (Austria), followed by a few days in Graffing bei München visiting friends.
I always make sure my hikes are safe for Mia, so I conduct thorough research before choosing a destination. I typically hike alone and plan my routes using @trelloapp. I then share the board with my father, so if anything happens to me, he knows where to begin the search. I've always been extremely cautious because unexpected events can occur regardless of one's experience or fitness level.
During our stay in Wilder Kaiser, we undertook a long hike (21 km) to visit the @almsterndl_gruttenhuette. Starting from my apartment in Scheffau, we walked for 6:30h, climbing a total elevation of almost 1,000m. The Gruttenhütte sits at an altitude of 1,620m. The view from their terrace while drinking a beer (in my case Coke) it's impressive! It's worth noting that after the forested area, the track becomes exposed. On a hot day, like the one we experienced, there's no access to water, so it's essential to carry enough for both you and your dog. I usually pack an apple or pear for Mia as well as some of her kibble.
I took this route: https://shorturl.at/blmIX. To bypass the forest, I believe there are other tracks that avoid the main road where vehicles, like the one from the hut, can drive. Perhaps you might discover a path more scenic than the one we took, which I found to be rather touristic.
Nevertheless, we enjoyed the route, and as evident from the last picture, Mia was quite tired 😊