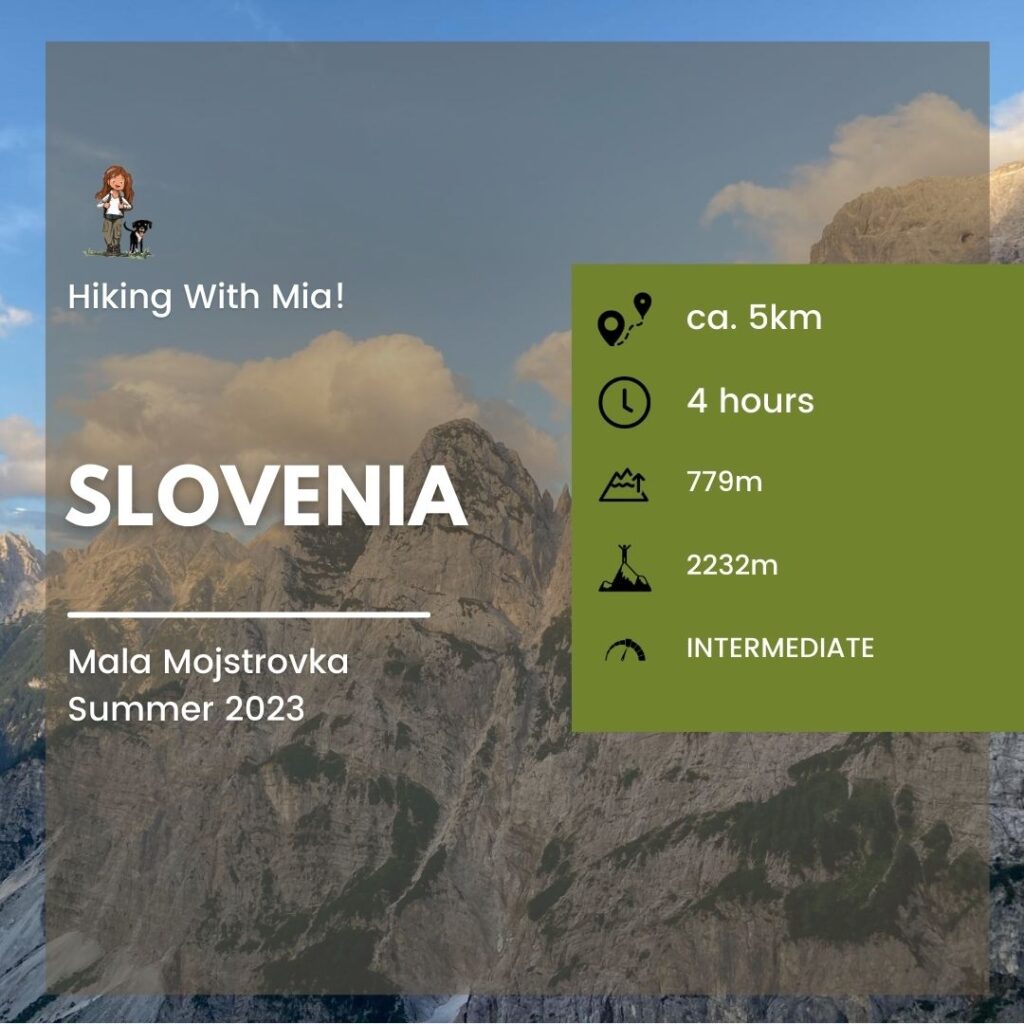 This summer, we were in Slovenia, with our first stop being the amazing @erjavcevahut. With stunning views (see the second picture) and the best hosts ever. They adored Mia ❤️ and treated both of us like family. They're dog-loving mountain enthusiasts—just like me! They even provide dog beds, ensuring your furry friends rest comfortably after long hikes. Can't recommend them enough!
For our hike, I relied on @wikiloc. We aimed for Mala Mojstrovka's peak following this track https://shorturl.at/xNQ48. The nearly 5-kilometer trek took us around 4 hours. It was in July, the day was quite warm, and we used up all the water I'd packed, typically 4 liters for both of us (Mia carries 1l in her backpack, while I bear the rest). We found snow on the way as well, where Mia was able to cool down ❄️
Some tips:
– Avoid the edge for added safety for you and your furry friend/s.
– Bring plenty of water if you hike in summer.
– The trail is steep and rocky. While four-legged hikers might breeze through, bipeds like us might find the descent challenging.